Work on a new application type designed for minimal risk research without a standalone protocol is well underway. The non-Protocol Based Application (nPBA) will be more streamlined and, where possible, remove decision points for study teams while retaining features that have proven to be helpful, such as the template language. The nPBA will replace the current "Standard Application" option.
With the introduction of the nPBA, we'll see changes to the ARROW Application Wizard, the starting point for creating an IRB application. Going forward, the Expanded Access and Humanitarian Use Devices (HUD) applications will be standalone application options in the Application Wizard. The updated Application Wizard will look like this: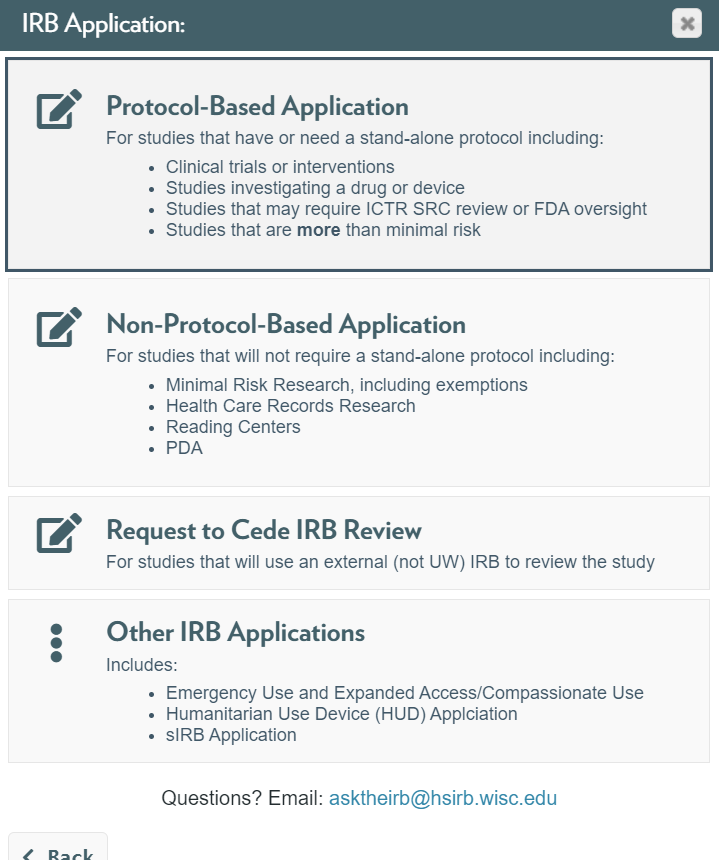 The nPBA, along with associated ARROW changes, will go live December 19th.